Non-fiction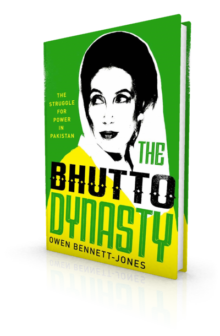 A major new investigation into the Bhutto family, examining their influence in Pakistan from the colonial era to the present day.
READ MORE

BUY NOW
Available to pre-order now

Blending the Bhutto family's eventful history with that of the broader political developments, Bennett-Jones' exploration is riveting and thought-provoking in equal measure.
Sarah Ansari, author of Boundaries of Belonging
Bennett-Jones has repeatedly shown himself to be one of the most perceptive, impartial and knowledgeable journalists reporting Pakistan. Rigorous, authoritative and readable, full of both insights and investigation, this new work is an important addition to the literature of a very important, and often very misunderstood, state.
Jason Burke, author of Al-Qaeda

Non-fiction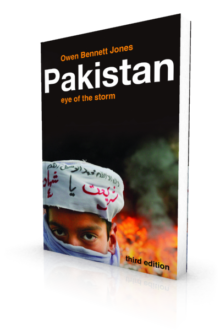 Pakistan: Eye of the Storm, now in its third edition, is a highly readable history of Pakistan describing the progress of the country from the time of its creation in 1947.
READ MORE

BUY NOW
Thoroughly revised and updated third edition

[A] lucid and sobering examination. . . . Owen Bennett Jones has delivered a well-crafted, clear, balanced and often quite lively account that should be immensely useful.
Thomas W. Lippman, Washington Post Book World
The world has a stake in what happens in Pakistan. How great a stake, this book makes compellingly clear.
Robert M. Hathaway, Wilson Quarterly