Non-fiction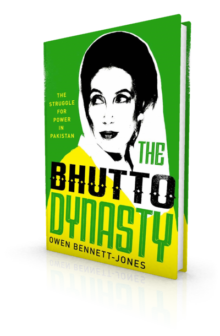 A major new investigation into the Bhutto family, examining their influence in Pakistan from the colonial era to the present day.
READ MORE

BUY NOW
Available for purchase now

Owen Bennett-Jones's magisterial and vivid account
THE WIRE - review by Andy Whithead
A gripping and timely take on a family and a country - past, present and future.
Mishal Husain, Broadcaster for BBC News

Non-fiction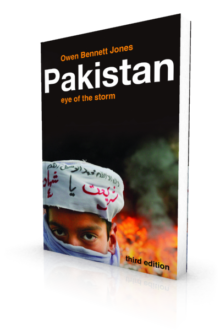 Pakistan: Eye of the Storm, now in its third edition, is a highly readable history of Pakistan describing the progress of the country from the time of its creation in 1947.
READ MORE

BUY NOW
Thoroughly revised and updated third edition

[A] lucid and sobering examination. . . . Owen Bennett Jones has delivered a well-crafted, clear, balanced and often quite lively account that should be immensely useful.
Thomas W. Lippman, Washington Post Book World
The world has a stake in what happens in Pakistan. How great a stake, this book makes compellingly clear.
Robert M. Hathaway, Wilson Quarterly