Fiction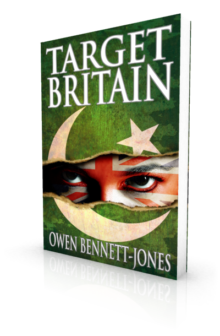 Starting with a drone attack on suspected Islamist militants taking refuge in a desert village in Pakistan, Target Britain follows the story of London minicab driver Jaz Khan. The murder of Jaz's brother, and the mutilation of his body by soldiers gathering his DNA, sets off a fast-paced contest between Jaz and the British state.
READ MORE

BUY NOW
Now available in paperback

Target Britain is a tightly-paced, crisply-written thriller which benefits from rich and authentic background detail as it pulls together all strands of the war on terror. It's bang up to date and you can't stop turning the pages.
Michael Palin, Python and adventurer
A great read. A brilliant but worrying expose on just how vulnerable Britain could be to a terrorist attack.
John Yates, former Head of Counter Terrorism at Scotland Yard